Juicy Marbles announced the first plant-based whole muscle cut — a filet — and the intrepid editors at CNET provided an unvarnished review.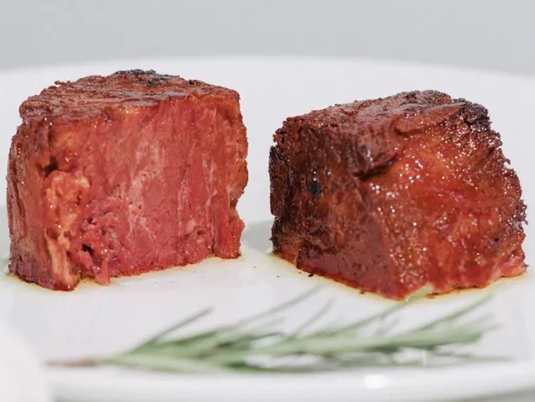 Photo courtesy of Juicy Marbles
A filet of ... corned beef? CNET editors were impressed by Juicy Marbles plant-based filet, especially the convincing marbled look and the oh-so-tender way it cut. But, like most plant-based meat substitutes, reviewers thought the company has a ways to go to actually replicate the taste of a beef filet. And we haven't even mentioned their response to the price.