The company lowered its revenue forecast for the year after a multimillion dollar loss in the second quarter. CEO Ethan Brown reported the news on an earnings call Thursday evening.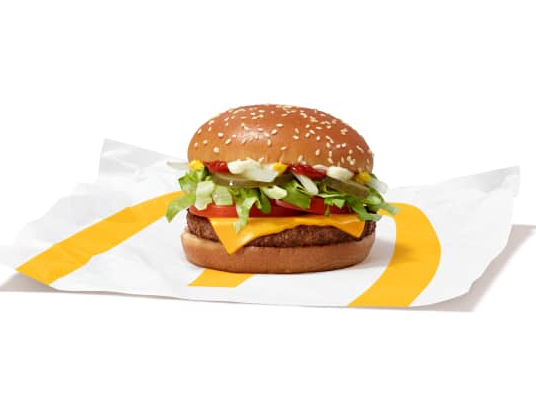 Photo credit: McDonald's
Beyond Meat is actively lowering costs and preparing to roll out new products — including a vegan strip steak in the near future — but the return to a more manageable level of inflation and overall economic predictability will be necessary for the once high-flying meat analogue company to resume healthy and sustainable financial growth.
CEO Ethan Brown issued that caveat several times in a conference call with equity analysts Thursday after the company had…