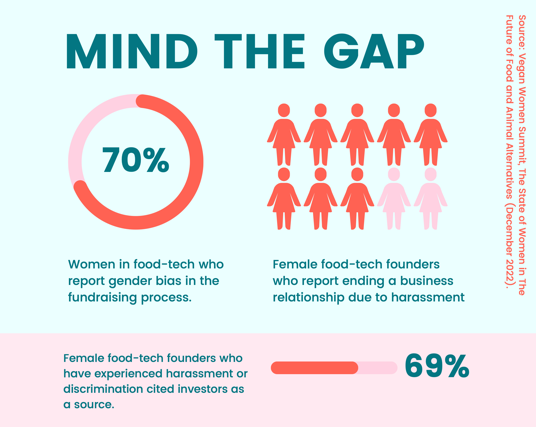 Source: Vegan Women Summit, The State of Women in The Future of Food and Animal Alternatives (December 2022).
The glass ceiling has been shattered so many times at this point that you'd be forgiven for thinking there's nothing left to break.
But if recent survey findings from the Vegan Women's Summit are any indication, gender bias is still very real and harmful for women in food-tech.
The organization surveyed 120 women founders in the food technology industry across six continents.…