A look at the data: The number of meat purchasers who would try cultivated meat — and if more information might change their minds.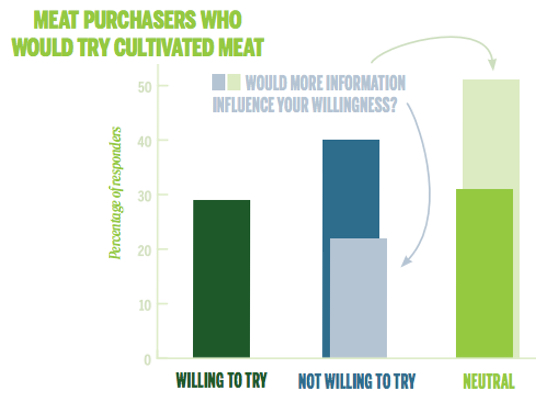 Source: 210 Analytics, December 2021
As more and more companies ready products and prepare for regulatory controls in the cultivated meat space, the annual Power of Meat survey set out to understand how many people would be interested in buying from this new category — and what might be necessary to change their minds. 
The results? Maybe not as good as the cultivated companies would hope.
In the survey of 1,514 US adult meat shoppers, fewer…