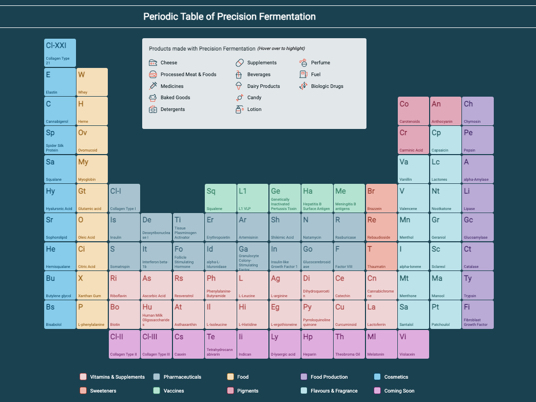 RethinkX says precision fermentation has become a proven commercial technology.
Producing protein is a resource-intensive process, requiring large amounts of land, energy and water — whether the protein is made from plants, grown in a lab or harvested traditionally.
Fermentation, though, is an extremely efficient way to make protein. And precision fermentation is the only animal-free way to make certain molecules, amino acids and peptides that are in everything from lotions to supplements, food to pharmaceuticals.
"Precision fermentation doesn't just mimic an…