Genetically engineered microbes like yeast can produce functional proteins, fats and flavors that are bioidentical to those in conventional meats — transforming the alt-meat industry.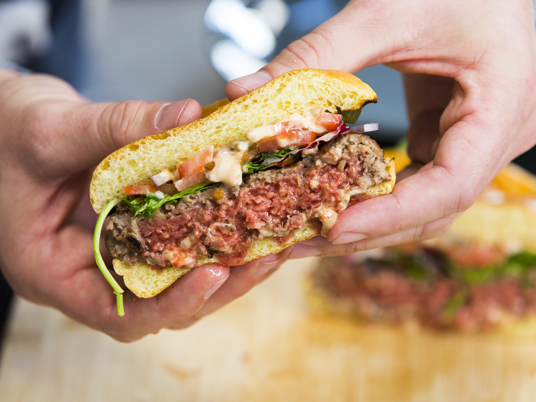 Photo credit: Impossible Foods
Humans have been using fermentation to preserve and enhance the flavor of food as far back as 7000 BC — long before scientists understood microbes or how to manipulate them.
In 2023 AD, the scientific potential for fermentation is more sophisticated. Bioengineers are now able to alter the DNA of common microbes, creating tiny cell factories that can pump out specific functional ingredients. This process, called precision fermentation, is a potential game-changer for the alt-meat industry.
"Precision…