Plant-based comfort food takes center stage at a new crop of fast-food eateries generating buzz and long lines across the US and Canada.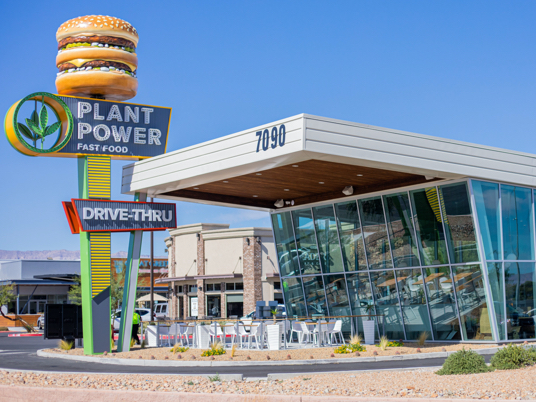 Photo credit: Plant Power Fast Food
The number of quick-serve restaurants that have staked their claim on serving a strictly plant-based menu is on the rise.
Datassential reports 3,000 or so vegan and vegetarian restaurants in its database, up from a few hundred just 10 years ago.
"It's definitely a growing category," says Marie Molde, trends analyst at Datassential, which studies the food and beverage industry.
Driving this explosive growth is consumer demand for the quick, familiar and often…