The Conversation explores the history of bigger, more flavorful, most extreme food trends — and the diets of America's founding fathers, who likely would have embraced today's alt-meat movement.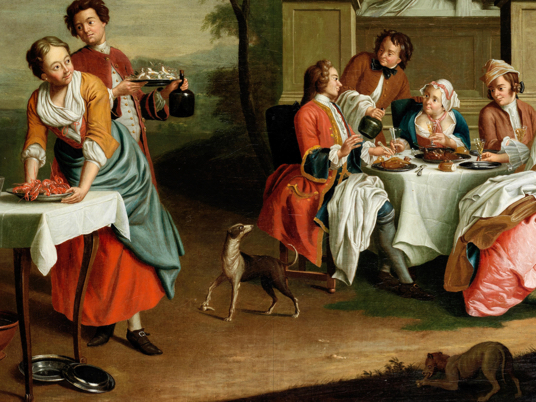 Photo credit: Wikimedia Commons
America is obsessed with bigger, better, more.
We single handedly invented restaurant food challenges, where customers are dared to eat something absurdly large, absurdly spicy or absurdly fast, and Americans currently hold both the men's and women's titles for most hot dogs eaten in Nathan's annual contest.
It sometimes feels like enormous platters of grilled meat, oversized ice cream sundaes and Super Big Gulp-sized sodas are part of the country's DNA.…