Students at one Scottish college have committed to barring traditional meat in student-run eateries and overhauling their offerings to focus on plant-based foods. But they've met with significant pushback, both from fellow students and from local farmers.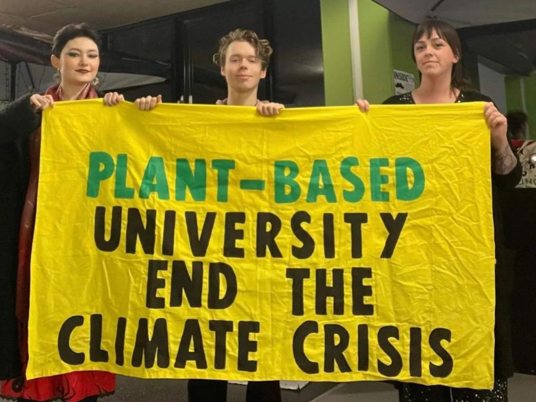 Photo credit: Stirling Newspaper
Earlier this month, the Student Union at Stirling University in Scotland voted to move to a completely plant-based menu at three on-campus food outlets by 2025.
The motion was put forward to the University of Stirling's Students' Union by the Plant-Based Universities campaign, which urged the union to transition the school campus…