Pepsi and Coke. Post and Kellogg. Hershey's and Mars. Now Beyond and Impossible are going toe-to-toe for their share of the hearts and minds of alt-meat consumers.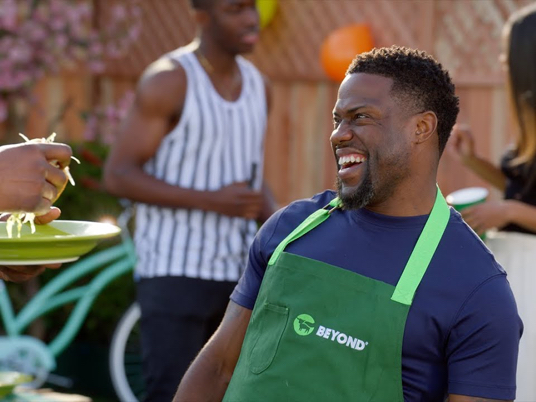 Photo credit: Beyond Meat
On the night of October 16, 2017, Top Chef host Padma Lakshmi perched on a high stool next to the five other panelists participating in the third annual Les Dames D'Escoffier NY culinary industry forecast known as The Next Big Bite. 
During their conversation, Lakshmi opined that the next "big thing" would be plant-based proteins — both in the form of pulses and legumes as well as several new plant-based meat analogues she'd recently received…