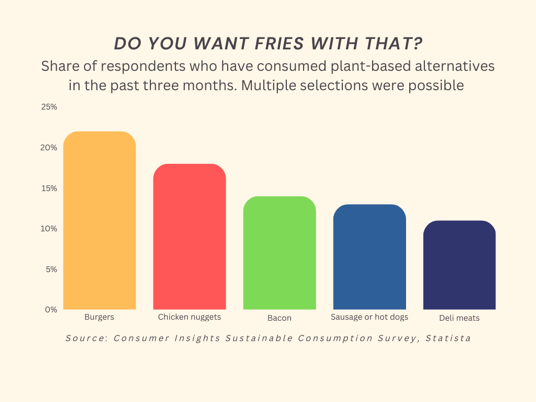 Source: Consumer Insights Sustainable Consumption Survey, Statista
The hamburger is as American as apple pie and baseball, a perennial comfort food on everyone's plate. And that's true whether you're a meat eater or … not.
Those who chose to forego conventional beef in part or entirely are most likely to reach for plant-based burgers. Nearly a quarter (22%) of respondents polled in a recent survey reported eating a plant-based burger within the past three months.
I wonder if…