Increasingly price-conscious consumers see frozen alt-meats as a better option than fresh.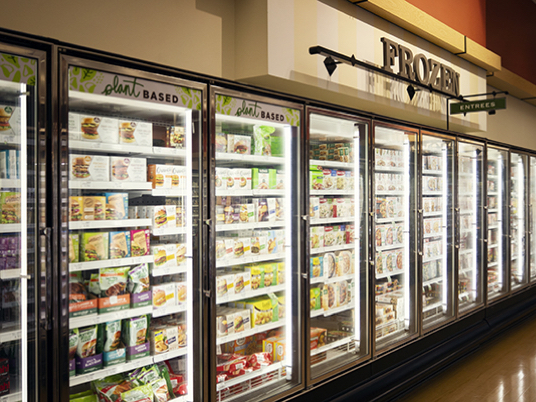 Photo credit: Heinen's Fine Foods
This item is contributed by Anne-Marie Roerink of 210 Analytics LLC, based on her research.
Total plant-based alt-meats
Combined refrigerated and frozen plant-based meat alternatives generated $90 million in the four weeks ending Sept. 25, 2022. Dollars, units and volume declined versus year ago levels. Dollar sales got closest to last year's levels, due to the inflation seen in frozen meat alternatives. Units fell 11.0% versus September 2021. 
 
…